The Wild Crest Resort, Dhikuli, Corbett
The Wild Crest Resort
The Wild Crest Resort is situated on the edge of the Corbett with scenic forest surroundings, beautiful nature views and a voguish ambience.
This place offers a beautiful entrance and is surrounded by lush greenery to make your stay pleasant.
This luxurious resort offers supreme and finest ambience, amenities, services and facilities.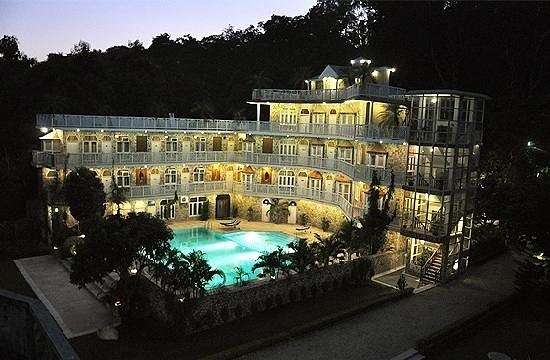 It is managed by all professionally trained, experienced and competent staff by offering their personalized services to all who seek to spend their premier time staying at this hotel.
This resort aims to always offer warm hospitality to all of its guests.
The presence of a multi-cuisine restaurant at this resort makes it all perfect by blending quick and competent services with light and healthy selections for an all-day busy business traveller as well.
The resort blends the feel of the forest with all the modern facilities available providing the most luxurious stay in the Corbett with the best services to enjoy your leisure time with peace of mind.
The Wild Crest Resort Location
This resort is located within the main proximity of the Corbett Park, in Dhikuli and is only 4 Km away from the main entrance of the Corbett- Bijrani Entry Gate.
At front of the resort, there is a Bijrani forest and Mountain and Kosi River on the back.
If you love nature walking, the river Kosi is just 10min away from the resort.
The resort's official address is: Village Laduachaur, Dhikuli, Jim Corbett National Park 244715 India
It is a perfect gateway to experience your wonderful wildlife holiday in the most famous wildlife reserve in India.
If you are looking for an exotic and exciting vacation far away from the commotion of the city, Wild Crest Resort is the perfect place for you.
The Wild Crest Resort Tarrif
Wild Crest resort is among the big resorts in Corbett, spread over an area of 4acres with 50 luxurious rooms.
The accommodation is categorized as 22 stylish independent cottages in the Cottage Block and 28 fully furnished rooms in Swimming Pool Block.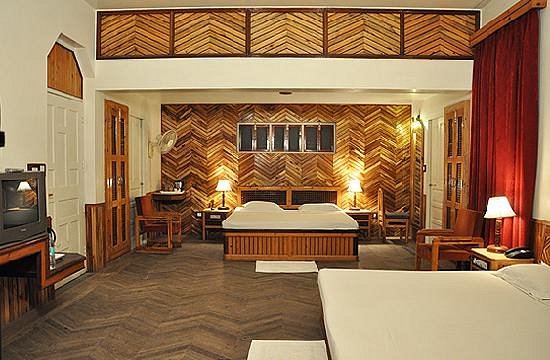 The standard cost for the rooms is reasonable and starts from a Cottage room with Rs. 5,000/- per night, Family Cottage at Rs. 7,500/- per night and Pool facing room- Rs. 6,500/- per night
Each room is spacious and well furnished with all the luxurious amenities AC, LCD TV with Cable Connection, Tea/Coffee Maker, Telephone, Luggage Space and a fully furnished attached bathroom with a geyser facility.
The Wild Crest Resort Facilities
Wild Crest Resort facilities and services feature many recreational activities varying from indoor and outdoor games to adventurous activities, swimming pool, discotheque, Spa and massage centre, steam room, etc.
This is an excellent place for corporate meetings and conferences as the resort is equipped with Large Conferences with Audio Visual equipment like Microphones, LCDs and projectors with a multi-cuisine restaurant.
You will relish your wildlife holiday at Wildlife Crest resort.
If you are seeking to explore and have an adventurous holiday, here at Wild Crest they offer a treasure of experiences with extreme comfort to make your stay memorable.
Experience all the excitement in the heart of the Corbett National Park.
If you like this information about The Wild Crest Resort, Dhikuli, Corbett and want to know more about Jim Corbett National Park then Please connect with us on our Facebook and Instagram pages