Resort De Coracao By FIRST HALT, Corbett
Resort De Coracao
Resort De Coracao- The Corbett is an extremely pleasant and elegant resort. In the foothills of the Himalayas, this serene resort is over on a 2-hectare estate with voguish cottages.
To stay here is indeed a beautiful experience and absolute bliss.
This resort offers congenial accommodation and gives a nice sensual pleasure with all necessary amenities available.
Resort De Coracao is managed by all professionally trained, experienced and competent staff by offering their personalized services to all who seek to spend their quality time staying at this hotel.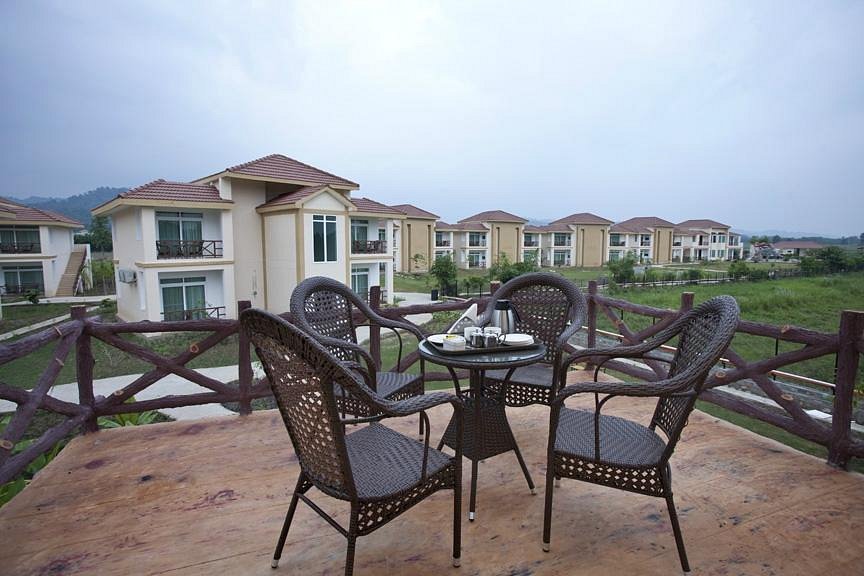 Extreme care of the guests' choice and preference is taken here by offering a wide range of modern amenities.
Resort De Coracao – The Corbett Location
Resort De Coracao has based just 7 Km from the Corbett National Park.
Amid nature surrounded by lush green grassland, it provides vast free spaces, sprawling with gardens and classic wood furnishings.
The resort is within close proximity from the Dhela and Jhirna safari zone.
Resort De Coracao is located in a prime location, which is around 10 minutes distance from Ram Nagar Railway station.
There are various renowned sightseeing places nearby the resort such as Jim Corbett National Park, Dhela Gate, etc and this resort is a perfect place to slip in after a long day excursion with your adventures in the Himalayas.
The official address of the resort is- Savaldey (West), Dhela Road, Jim Corbett National Park, Ram Nagar, Nainital, Uttarakhand- 244715 INDIA.
You will be fascinated with the location and views this resort has to offer. Come with your loved ones and enjoy the beauty of the Resort De Coracao, The Corbett.
Resort De Coracao – The Corbett Tariff
One can choose a range of lavish rooms here at Resort De Coracao. They offer spacious and comfortable Luxury rooms, Luxury cottages, Premium cottages, Club cottages and Family cottages as per guests' choice.
Each room at the resort are well furnished and set with a plush décor. This resort offers an exemplary blend of comfort and privacy to guests.
With a sits out private balconies that give a panorama of the Corbett, greenery and the waterfall.
The resort offers a reasonable deal for the guests, to spend their significant time and enjoy their stay.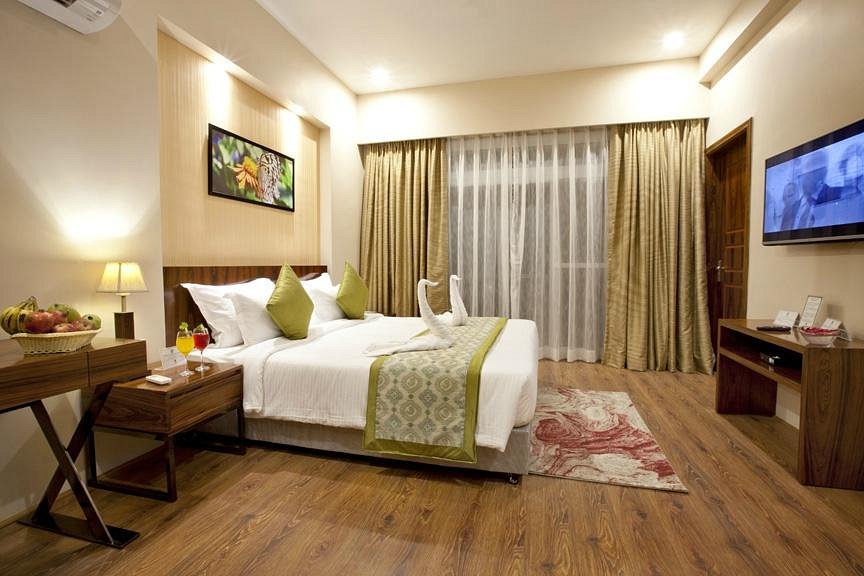 The standard cost of rooms starts as:
Luxury room- Rs. 4,500/- per night
Luxury cottage- Rs. 5,500/- per night
Premium cottage- Rs. 6,000/- per night
Club cottage- Rs. 6,500/- per night
Family Cottage- Rs. 10,500/- per night
Resort De Coracao – The Corbett Facilities
Placing hospitality and quality of service above everything else, this resort assures its guests a pleasurable time. The resort features an outdoor pool with a Jacuzzi and free parking.
They seek to offer Flat TV screens, an electronic safe, a tea & coffee maker, an in-house restaurant, a Spa facility with options of both western and ayurvedic therapies, a mini bar, a house bakery, and a 1.5 Km cycling track as well.
The resort is an ideal place for any kind of social event, be it, a business meeting, wedding, party or gathering for special occasions.
Book your premier stay at one of the most renowned and luxurious resorts in Resort De Coracao and experience the wonderful bliss with your family and friends.
The resort promises it will be a memorable stay for you.
If you like this information about Resort De Coracao and want to know more about Jim Corbett National Park then Please connect with us on our Facebook and Instagram pages.