STERLING Resort Corbett, Marchula
STERLING Resort
Sterling Resort, Corbett is one of the finest Holiday Resort and is the perfect escape for nature and wildlife lovers.
Situated on the edge of the foothills of The Himalayas, this resort gives a mesmerizing view of the Corbett National Park and the river Ramganga.
This resort is best-in-class standards and seeks to make the holidays of their guests much more than just accommodation and food and endeavours to make their stay memorable.
The primary objective of the Sterling resort is to stand true to its name and focus on providing experiential holidays, more than just the ordinary.
This holiday resort provides a chance to explore diverse nearby excursions and discover exciting experiences for an unforgettable holiday.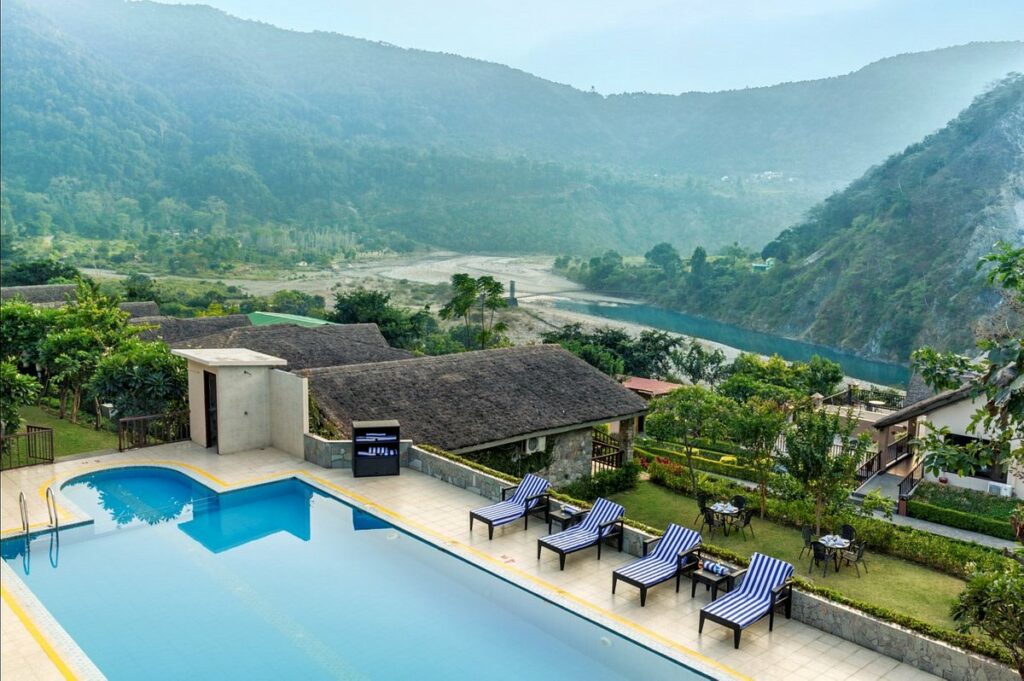 This resort is set with the aim of providing a myriad of destinations and a host of unique and curated experiences managed by their well trained and skilled staff.
They offer a fusion of warm Indian hospitality and the highest standards of hospitality and services.
The guests get to wake up amidst the beauty of nature with birds singing and river gurgling.
The wildlife safari and nature walk is a must have experience here.
STERLING Resort Corbett, Marchula, Location
Sterling Corbett resort is beautifully located in Marchula on a river with a nearby train station which makes the transport accessible.
Local points of excursion from this resort include Corbett National Park, Dhangarhi Museum, and Girija Temple.
Its official address is: National Highway 121 Village Shankar, Marchula, Jim Corbett National Park 244715 India
Strategically placed this resort's location is 25 km away from the conglomeration of resorts in Corbett.
The river in the valley is about a 10km walk from the resort where one can experience the clear waters of the Ramganga.
This adds a quiet and peaceful environment to the beauty of this resort as it spread over a hillside with Jungle at its back.
STERLING Resort Corbett, Marchula, Tariff
Sterling Resort is a neat, clean and homely place with 42 well-appointed rooms and cottages that offer splendid scenic views.
Sterling Corbett's stargazing experience is a must experience to catch a glimpse of constellations.
The rooms at Sterling Corbett are luxurious and well spacious, equipped with all modern facilities available with great hospitality and services at one call.
The in-room amenities include AC, Extra bed, Hair dryer, LED TV, Mini fridge, Room heater and coffee/tea maker.
The rooms are categorized as Classic rooms, Premier rooms and a Privilege Suite.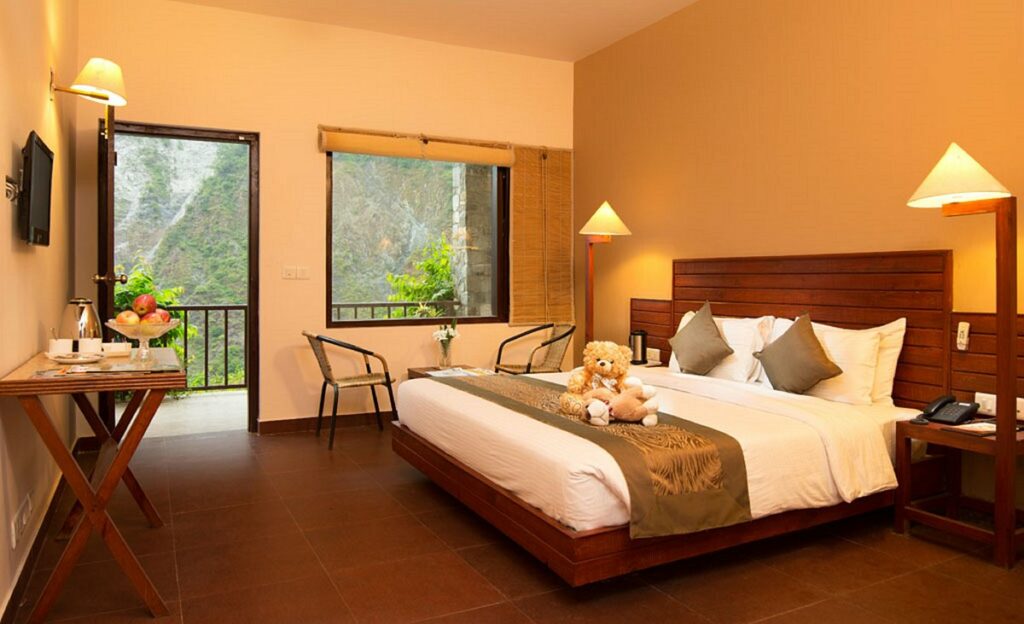 The standard room cost for the Classic room is Rs. 3,100/- per night, the Premier room is Rs. 3,850/- per night while for Privilege suite it starts from Rs. 5,300/- onwards
Enjoy your holidays in spacious rooms at Sterling with all amenities and quality services.
STERLING Resort Corbett, Marchula, Facilities
This resort welcomes all the guests to make the stay of their guests in the naturally beautiful Corbett Wildlife reserve a classic experience.
Sterling Corbett resort facilities feature Baggage storage, Banqueting, driver accommodation, a Holiday Activity Centre, Laundry, Spa services, a Multi-cuisine restaurant, On-call Doctor, a swimming pool and a travel desk.
Guests are also welcomed for recreational activities such as Arts n Craft, various games, Jungle safari, Bonfire, Quad biking, Treks n Trails and a Picnic spot.
You can feel the rhythm of the jungle by spending a few days at Sterling Holiday resort.
This resort is true to its name and you won't find a better place than Sterling Corbett to stay in during your visit to watch the beauty of the Jim Corbett national park.
Come with your loved ones and enjoy the serene beauty of nature here.
If you like this information about STERLING Resort Corbett, Marchula and want to know more about Jim Corbett National Park then Please connect with us on our Facebook and Instagram pages.