Things To Do in Jim Corbett
India's oldest and one of the most attractive parks Jim Corbett national park was established in 1936 to protect the endangered Bengal tiger and got its name in 1957 after the famous naturalist and photographer Jim Corbett.
Corbett Tiger Reserve is famous for Jungle Safari and Night Stay inside the Jungle but there are many fun-filled activities and things to do in Jim Corbett which we are about to discuss here with all the necessary information.
Jim Corbett National Park is located in the foothills of the Himalayas and falls under the Nainital district, Ramnagar in the Himalayan state of India Uttarakhand.
Jim Corbett National Park comprises an area of 1,318.54 square kilometres including 520 square kilometres of core area and 797.72 square kilometres of buffer area and has a huge diversity of flora and fauna.
Due to this park location surrounded by mountains and lush greenery it has some mesmerizing views which you won't forget.
If you are planning to visit this park and wondering how to make your trip more exciting and adventurous then we are providing you with a list of some most fun activities to do while visiting this park.
Here is the list of Top 13 things to do in Jim Corbett National Park:
1. Jeep Safari
While visiting Jim Corbett national park this is one of the best things to do in Jim Corbett.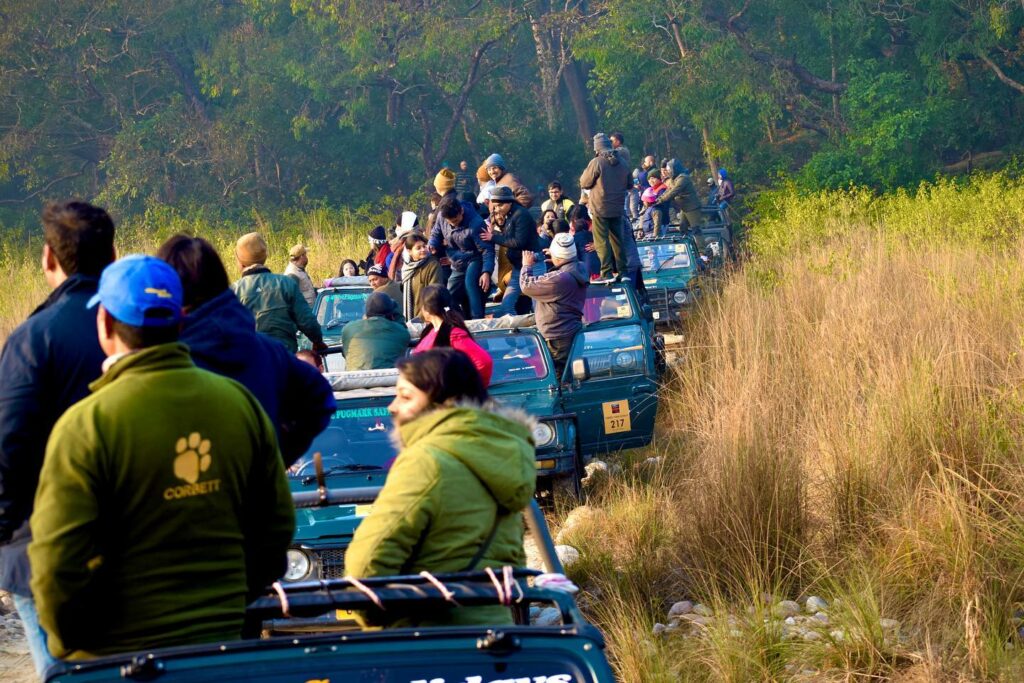 Jim Corbett National Park has the highest number of Tigers in any reserve in India, i.e. 265. There is a large population of many wild animals, including some very rare and unique birds.
Due to the highly populated wildlife, this Reserve makes sighting wild animals easy and frequent. That's why this park is a must visit for any Wildlife Enthusiast, Wildlife Photographer, Nature lover, and Bird Watcher.
You can visit CTR anytime except Monsoon Season. During Monsoons, this park remains closed.
Also, you should plan and book your Safari permits online at least 15-7 days before visiting, because the permit gets booked very fast and you will not be able to book a slot for yourself if you are trying for it 1-2 days before your visit.
2. Night Stay
Jim Corbett National Park is one of a kind to provide Night Stay inside the Jungle. So, this is definitely one of the best things to do for all Jungle lovers.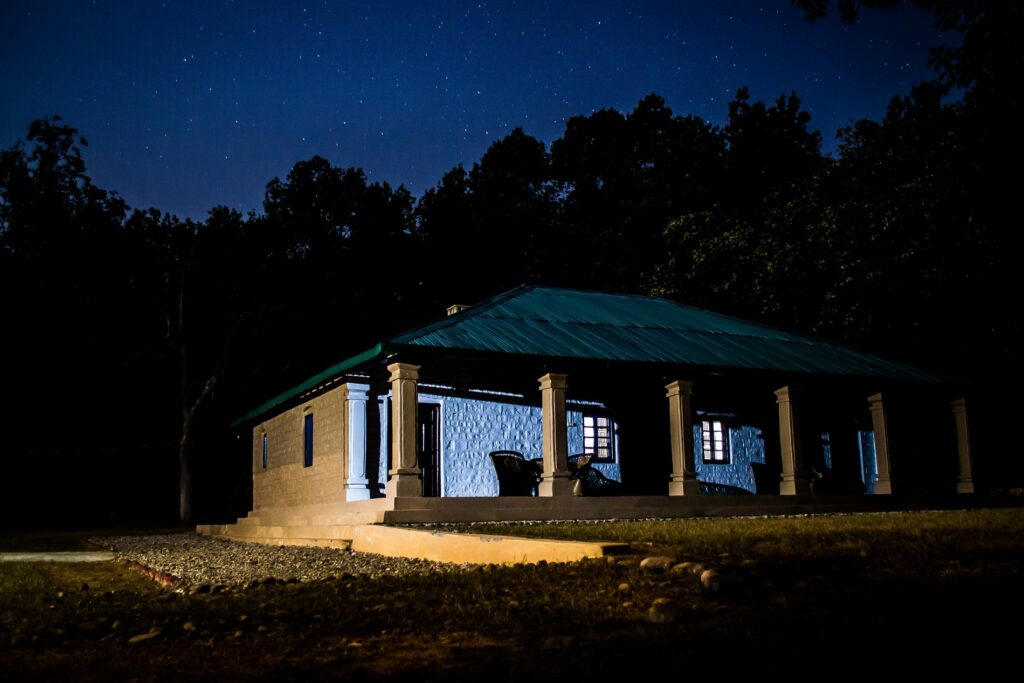 Dhikala zone of this National park, which is the core jungle of this park only provides Jeep Safaris permit to the people having Night Stay permit.
You can book a night stay permit in Jim Corbett national park from the online government portal of the park. You will require to book your night stay at least 30 days(90 days for Dhikala) in advance of your visit.
There are Forest Rest Houses in all 6 zones of this park, i.e. Dhikala, Bijrani, Jhirna, Dhela, Sonanadi and Pakhro zone.
These Forest Rest Houses are well built and have all the basic amenities like Electricity(Solar Panel), Bedrooms with attached bathroom(with warm water), Canteen or Kitchen with all required utensils and a Cook.
The Main Benefit of having a Night Stay permit is you have a permit for 2 jeep Safaris(morning & evening each).
An additional benefit is that you get at least 20-25 minutes extra time in Jungle than a regular Jeep Safari cause you don't have to do entry each time entering the Jungle which saves you some extra time.
3. Elephant Safari
4. River Rafting
5. Bird Watching
6. River Crossing
7. Camping
8. Rock Climbing
9. Trekking
10. Fishing
11. Rappelling
12. Local Sightseeing
13. Trying Local Cuisines